Company Name: Paint and Sip Studios

Point Of Contact: Customer Service

Service Provided:  Entertainment Art Experiences

Phone: 0420 320 404

Email: support@paintandsipstudios.com.au

Website: Paint and Sip Studios
---
Paint and Sip is an Art Experience that combines the fun and relaxation of a party with a step-by-step group painting experience where you and your group will work at individual easels to create your own masterpiece on canvas to take home.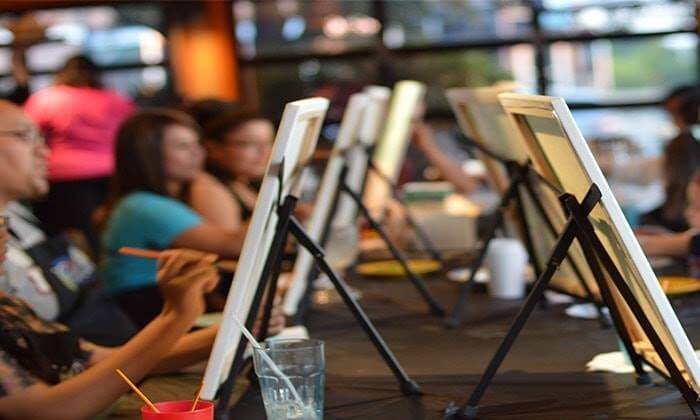 ---

What is Paint and Sip?
The emphasis of a Paint and Sip experience is to have fun with art. Paint. Sip. Create!

Paint and Sip Studios began in 2018 providing Mobile Paint and Sip and is Australia's Premier Paint and Sip company offering a range of experiences including pre-booked paint and sip experiences advertised on their website to uniquely tailored experiences for any occasion at any location.
A Paint and Sip experience is perfect enjoyed with BYO food and/or beverages of your choice, for example, coffee and cake, wine (or beer, if you prefer) and canapes or more.
You will enjoy your Paint and Sip experience in spacious comfortable layouts, with professional instruction and quality paint and materials.
---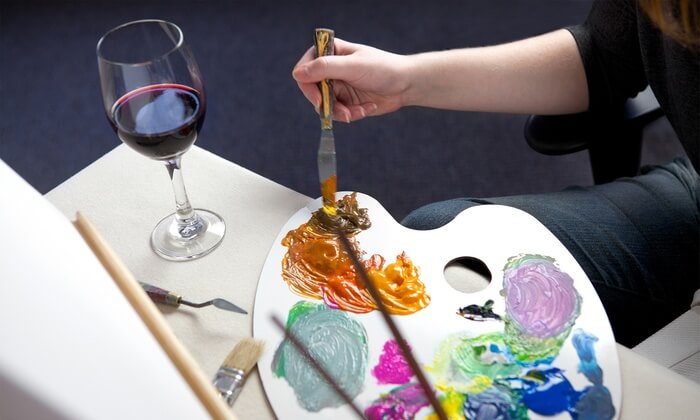 Why Choose Paint and Sip
At Paint and Sip they love what they do because they have a true passion for art. Unlike their Competitors – mostly owned by non artists – they are owned and operated by Artists who have a true passion for bringing accessible art to our communities.
Paint and Sip also use artist quality paints and materials and offer experiences in full sized studios.
Their focus truly is on the customer and on giving people a truly unique experience unlike any other.
Even if you have never painted before, Paint and Sip mentors will instruct you and teach you techniques.
They know that quality matters, so they provide high-quality aprons, paints, canvasses, brushes and other tools so that your experience is a quality one.
---

Contact Paint and Sip
You will have peace of mind when booking with Paint and Sip Studios knowing that it is all about the experience and that you are #1!
Follow Paint and Sip via their social media channels or visit their website via the button below to learn more and to make a booking!