Are you an adrenaline junkie? Then you will want to experience go karting Penrith, at the picturesque Luddenham Raceway. Satisfy your need for speed and enjoy the wind blowing through your hair while racing through the high-speed curves.
Go karting Penrith is for everybody, it's for guys and girls of all ages. It's also a unique way to celebrate birthday parties, family reunions, celebrations as well as corporate events.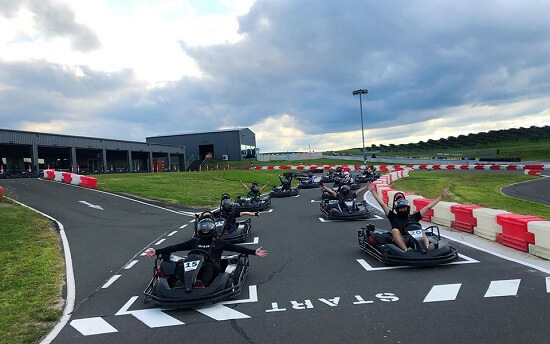 It's an Adrenaline Rush
Go karts are a great way to have fun while being safe. The whole family can enjoy taking the karts for a spin around the track. The cars are designed to be aerodynamic and sit close to the ground, so they feel like they are flying.
Push your go kart to the limit and out-drive and outmanoeuvre your competition. It will get your heart pounding and your adrenaline flowing. One race will never be enough, when you finish one you will be ready for a rematch.

The Tracks
Luddenham Raceway features two incredibly maintained asphalt tracks designed to accommodate rookies as well as pros. The tracks exceed the highest safety standards, so you can feel at ease knowing that you are in the safest hands.
These tracks are a blast during the day, but they can be a totally different experience at night thanks to the LED lighting.
The Rookie Circuit – 200m
The Rookie Track is perfect for racers between the ages of 8 and 14. This tract allows young drivers to test their skills on the track with 9 flowing corners that was designed specifically for them. The track isn't only for beginners but more advanced drivers enjoy it as well.
Experienced staff members are on hand to educate and brief young drivers on safety. They will also be available to give tips and advice. Rest assured knowing that your child is in good hands while they are enjoying go karting Penrith.
The Pro Circuit – 600m
The Pro Circuit track was designed for drivers 15 and over. It has elevation changes and 12 high speed flowing corners. The track has large runs of areas, so you will be able to get your go kart flying down this exciting track.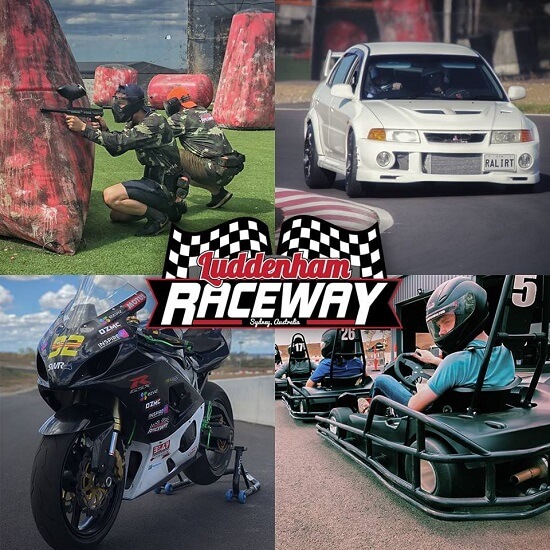 They Have Paintball Too
Paintball is an extreme sport that will get your adrenaline flowing. Luddenham Raceway is equipped with state of the art guns and equipment. There are tournament grade competitions as well as action packet fields.
There is a minimum of 10 people to play and is by appointment only. So, if you are scheduling an event be sure to plan ahead.
Paintball is an exciting game that gives you the opportunity to work with others as a team to defeat your enemies. If you work well under pressure, enjoy the outdoors, are athletic and quick on your feet, you will love paintball.

Visit Luddenhan Raceway Today
If you are an adrenaline junkie, you need to stop by Luddenham Raceway and enjoy Sydney's ultimate playground. Make a day out of it and enjoy outdoor go karting Penrith as well as paintball.
Phone: 02 9834 2366
Website: www.luddenhamraceway.com
Address: 821 – 849 Luddenham Rd, Luddenham, NSW, 2745