Let's all get behind and back our local Penrith businesses. Find a local business or service below.
Starting your own business can be scary and a difficult thing to do. Now take into consideration all the large businesses that run the world.
It's hard enough trying to grow your customer base without being outdone by the corporate world.
So we need to do what we can to help support our local Penrith businesses.
Have a local Business? Join us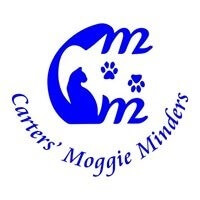 Carters' Moggie Minders offer a fabulous cat boarding service, they also offer dog walking for small breed dogs, claw trimming, transport to and from vet appointments and poop pick up
Why Should You Buy Local?
Helping Local Families
There are many reasons why you should buy from local Penrith businesses. First and foremost you are supporting your local community.
By patronising a Penrith business you are putting money back into your community as well as helping your fellow neighbours support their families.
These small business owners, in turn, need help to run their businesses in Penrith. So they hire other locals.
When purchasing a product form a small business, think about the people you are supporting and helping.
Showing our Neighbours Respect
Purchasing goods from a Penrith Business shows the small business owner that you respect them and are grateful for what they are doing for the community.
Find Unique Items
Shopping or using a service of a local Penrith business gives you the opportunity to get something unique. Unlike big corporate stores, small businesses offer a lot of creative products. They take the time and the effort to find and create unique items just for you.
Other Ways to Help Local Businesses
There are other ways that you can help support your local Penrith Businesses other than purchasing their products or services.
If for some reason you cannot patronise the store you can still help. Like the businesses in Penrith on social media and interact with their posts.
If you see a sale that someone might be interested in, share it. If there is an interesting product leave a comment. This allows more people to see what these businesses have to offer.
Invest Your Money in Your Community
We all know that big companies rule the world and all they care about is making a profit and padding their own wallets.
By shopping at a local business you can rest assured knowing that the money you are spending is helping those around you.
By buying locally you are getting higher-quality products while helping out local families. You will receive better service and know that the money that you are spending is staying in the community.
Visit your local Penrith Businesses today and have the pleasure of knowing that you are helping your neighbours.