Penrith is the adventure capital of NSW.
There are so many things to do in Penrith there's no way you are going to be bored. There are activities for all age and likes. Enjoy our thriving arts and culture scene, learn about our history, watch live performances, enjoy sports and dine on our local cuisine.
There are so many Penrith activities to do you won't be able to experience them all in just one visit.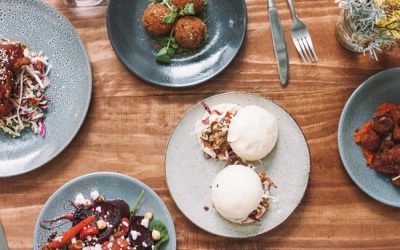 If you are planning on hanging out down at the river or completing the Great River Walk make sure to stop in at one of the new Nepean River Restaurants. I think that you will agree with me when I say that the Nepean River is gorgeous and its natural beauty is calming...
Activities To Do In Penrith
Attractions
There are a wide range of Penrith attractions from go-karting, indoor skydiving, wakeboarding, whitewater rafting, bushwalking, leisurely strolls to relaxing scenic boat rides on the Nepean River.
Have fun and try something new and exciting or relax and take in the beauty around you. Or take in a sporting event and catch a game of our hometown Penrith Panthers, watch a motorsport race or enjoy the thrill of harness racing.
Pubs and Clubs
Penrith has a large selection of pubs and clubs that can keep you entertained. Enjoy a night out with your friends and get a bite to eat and have a few drinks.
Local Cuisine
Penrith offers a variety of cafes and restaurants that will fit any budget. Enjoy the fantastic food and take in the scenic views. No matter what your tastes are you can find something here that will be amazing. You will not be disappointed with our local cuisine.
Museums
Museums are great places to visit in Penrith. Learn about our local history at Arms of Australia, and check out the largest fire collection in the world at the Museum of Fire, or learn about the history of the printed work at the Penrith Museum of Printing.
Kids Activities Penrith
There are a lot of fun activities that the whole family can enjoy. Kids love many of our Penrith tourist attractions as well as of our outdoor activities and Cables Wake Park.
Penrith is the Perfect Tourist Destination
Penrith is a great place to live as well as visit. There is plenty of local shopping, endless Penrith Activities and amazing restaurants and pubs. Our beautiful city is located on the Nepean River and the views are absolutely breathtaking.
There are many fun things to do in Penrith. Whether you are on holiday or are a local you will find endless things to enjoy. From the exciting adult nightlife, festivals, outdoor experiences to family-oriented destinations. You won't believe the amount of Penrith activities that are offered.