Want to know more about taking a relaxing cruise upon the Nepean Belle Paddlewheeler? I thought so.
Whether you are looking for something to do to pass the time, celebrating a special occasion or wanting a memorable experience, taking one of Nepean Belle Cruises is the perfect way to do it.


About the Nepean Belle Paddlewheeler
The Nepean Belle was launched in October 1982 by the Wekeling family. In October of 2013, local residents Chris and Carol Bennett purchased the Paddlewheeler. Chris had already worked on the boat since it began operating.
What makes Nepean Belle Cruises so special? The Nepean Belle is an oldfashioned style Paddlewheeler.
Its beauty and grace make for a fun and romantic getaway. Hearing the paddlewheels churning and the water slapping against the hull gives off that nostalgic feeling that makes for an unforgettable experience. The interior is panelled with stained cedar and teak timbers.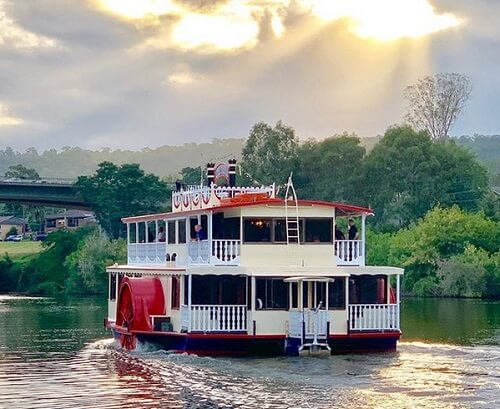 The Scenic Nepean Cruise
Everyone will enjoy a Nepean River cruise. From the young to the matured. Nepean Belle Cruises set sail from Tench Reserve, Tench Avenue, Jamisontown NSW and travels the Nepean River areas of the Blue Mountains National Park and the Nepean Gorge. The views are spectacular, and the experience is one you will never forget.
In Blue Mountains National Park, you will see impeccable views of the remote wilderness and see wildlife in their natural habitat. You may catch a glimpse of a white breasted sea eagle, wallabies, lizards, cormorants or other native species.
The trip runs through "the Narrows" at "Rocky Island" and reaches its turning point at Euroka Creek. Beyond that is an area that is filled with history only known by the Aboriginal Dharug people. These natives lived here centuries before the Nepean area was settled by the Europeans.
During the evening cruises, passengers are able to witness the landscape in a whole different light. The Nepean Belle Paddlewheeler lights up the area with onboard flood lighting.

Celebrate On The Nepean Belle
Nepean Belle Paddlewheel cruises are a great place to throw a celebration. The friendly staff and great atmosphere will make your occasion extra special. Host a birthday party, engagement party, anniversary, wedding or any type of occasion on the boat. You can book a cruise for 1 to 120 people.
They offer catering for 120 people or cocktail style functions for 170 people.
Nepean Belle Cruises also offer themed celebrations such as the Good Friday Seafood Lunch Cruise and the Nepean Belle Mother's Day Cruise. Book ahead of time so you don't miss out on one of these great events.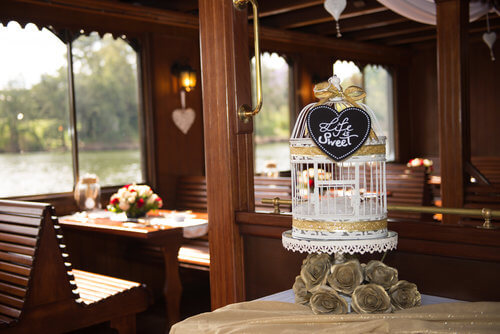 The Amazing Food
During regular cruises, you can enjoy the Devonshire Tea Cruise, Lunch Cruise or the Dinner Cruise. Nepean Belle Cruises are a great way to spend some time with your family and friends and what better way than to enjoy some tea and a bite to eat.
The Nepean Belle menus change seasonally, but always offer exceptional fresh food.

Book a Cruise Today
Click here to see schedule and book online. Enjoy a relaxing cruise, plan a romantic getaway or celebrate a special occasion on this beautiful paddlewheel.
Nepean Belle Cruises are a premier regional attraction, and we guarantee that you will have an amazing unforgettable experience.