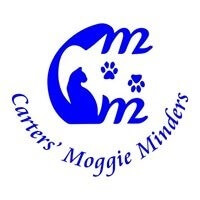 Company Name: Carters' Moggie Minders

Point Of Contact: Patrina Carter

Service Provided: Pet sitting, cat boarding, dog walking, claw trimming

Phone: 0407 238 599

Address:  Cambridge Gardens

Email: patrina@cartersmoggieminders.com.au

Website: Carter's Moggie Minders
---

Carters' Moggie Minders
Patrina from Carters' Moggie Minders is passionate about animals and that will be clear from the moment you meet her!
She has owned cats all her life, been a volunteer regularly at local animal shelters for homeless cats and dogs and has kick-started a local cat rescue as well.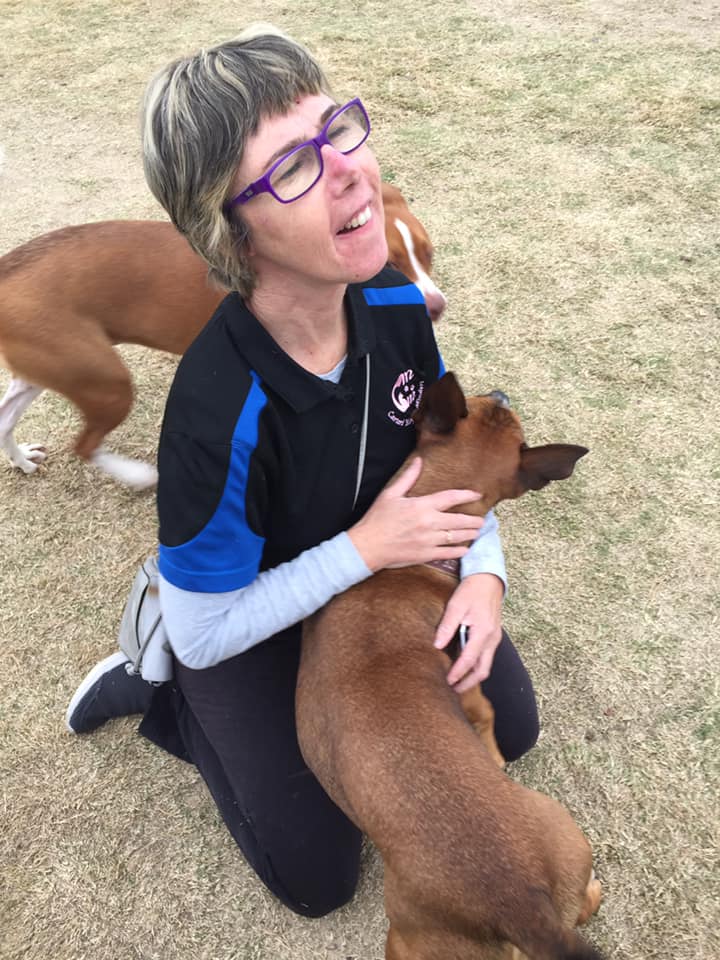 ---

Cat Boarding Penrith
Patrina has a boutique-style cattery in her own home! The cattery is designed for one cat or for multiple cats from the same household.
Your cat will enjoy a clean, quiet space filled with multi-level shelving and toys to keep them entertained. There is partial access to outside via a big wired in window box.

Your cat will be comfortable in the cat beds available and in temperature extremes your cat will also be kept comfortable with both cooling and heating available.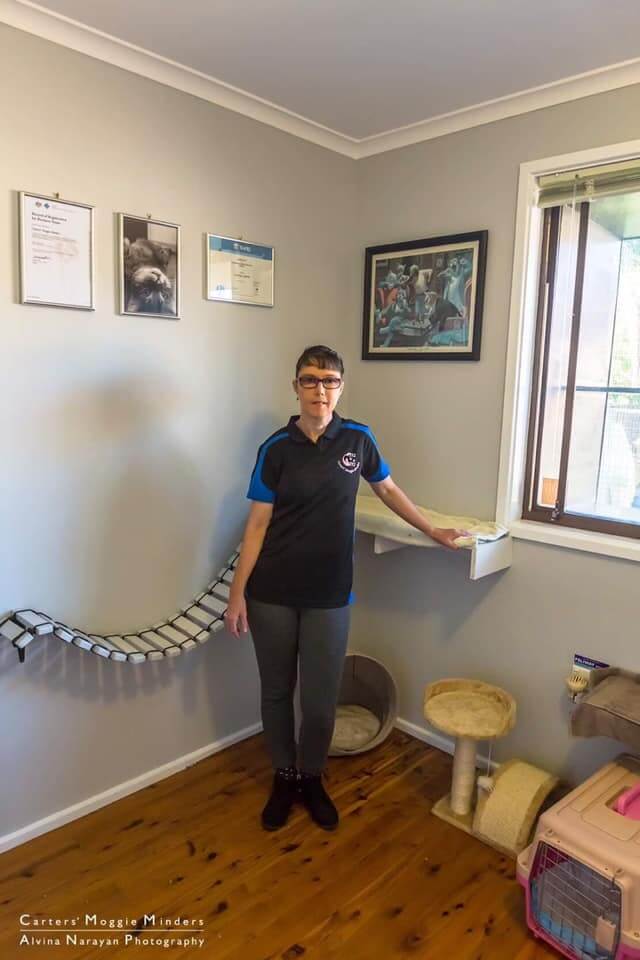 ---

Other Services
In addition to cat boarding Carters' Moggie Minders also offer dog walking for small breed dogs, claw trimming, transport to and from vet appointments and poop pick up! Patrina can also mind your pet in your own home when you are away from home.
Patrina is qualified and insured and has references available. She has also had all relevant police checks performed so you can rest assured that your pets will be safe in her hands.
Her services are available in the following suburbs….
Penrith
Blacktown
The Hills
Hawkesbury
Blue Mountains
---

Contact Carters' Moggie Minders
Book an appointment online today on their website or call, Patrina Carter, on 0407 238 599. Whether you are interested in learning more about cat boarding or any of the other services available Patrina is there to help you.