Can you believe that we are only a week away from the beginning of the new school year…something that comes with mixed emotions for many of us, but particularly if your little one is starting kindergarten!!
Some of you are no doubt so ready for your little one to start school and for others your little one is ready but you are so not!! Either way you will want to record the milestone and what better way than with a first day of school board.
We've checked out some local businesses and have found 3 different kinds of first day at school boards for you to choose from.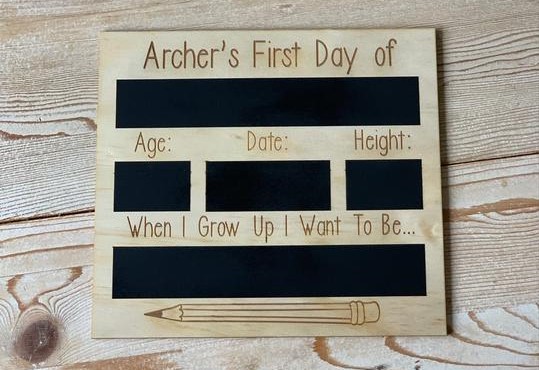 THIS OLD LOVE
This Old Love have a lovely raw plywood board that measures approx. 21cm x 19cm and can be used year after year to capture the first day of school in each grade.  This comes personalised with you child's name too!
To order yours click here.


EMAGES DESIGN
Emages Design can design and supply a back to school board which you will receive as a PDF file that you simply take to the printer to have printed.  Pop it in a frame and photograph your little one and you have created a treasured memory of the school year!
To order yours click here.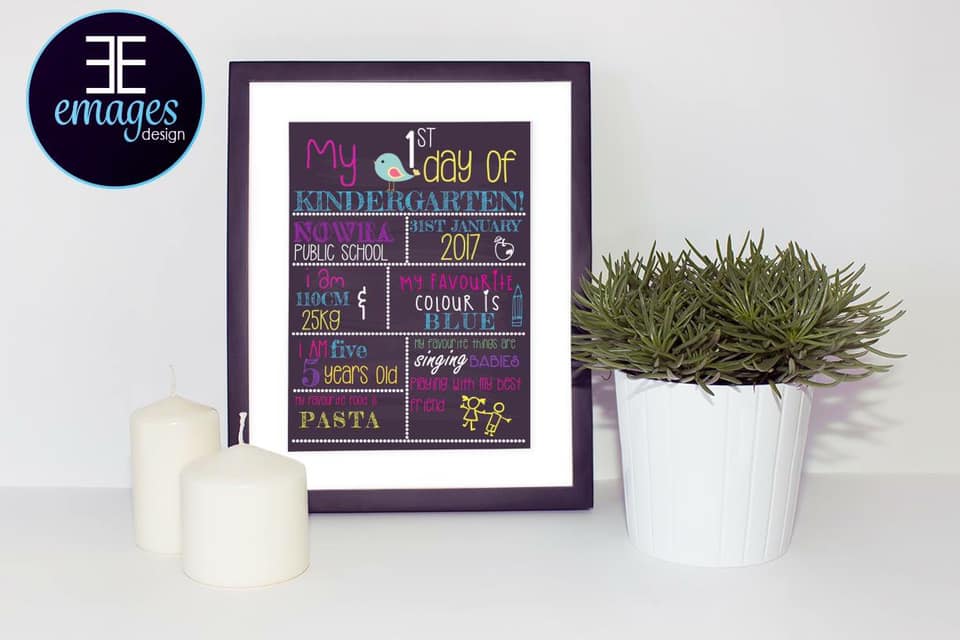 LISHY'S VINYL CREATIONS
Lishy's vinyl creations have two styles of first day of school boards for you to choose from.  One is a whiteboard design that comes with a whiteboard marker and the second is a chalkboard design that comes with a packet of chalk and a duster.  Both designs include space to fill in your little ones age and height, a few of their favourite things and what they want to be when they grow up!  Keep it to use again each year!
To order yours visit their Facebook page here.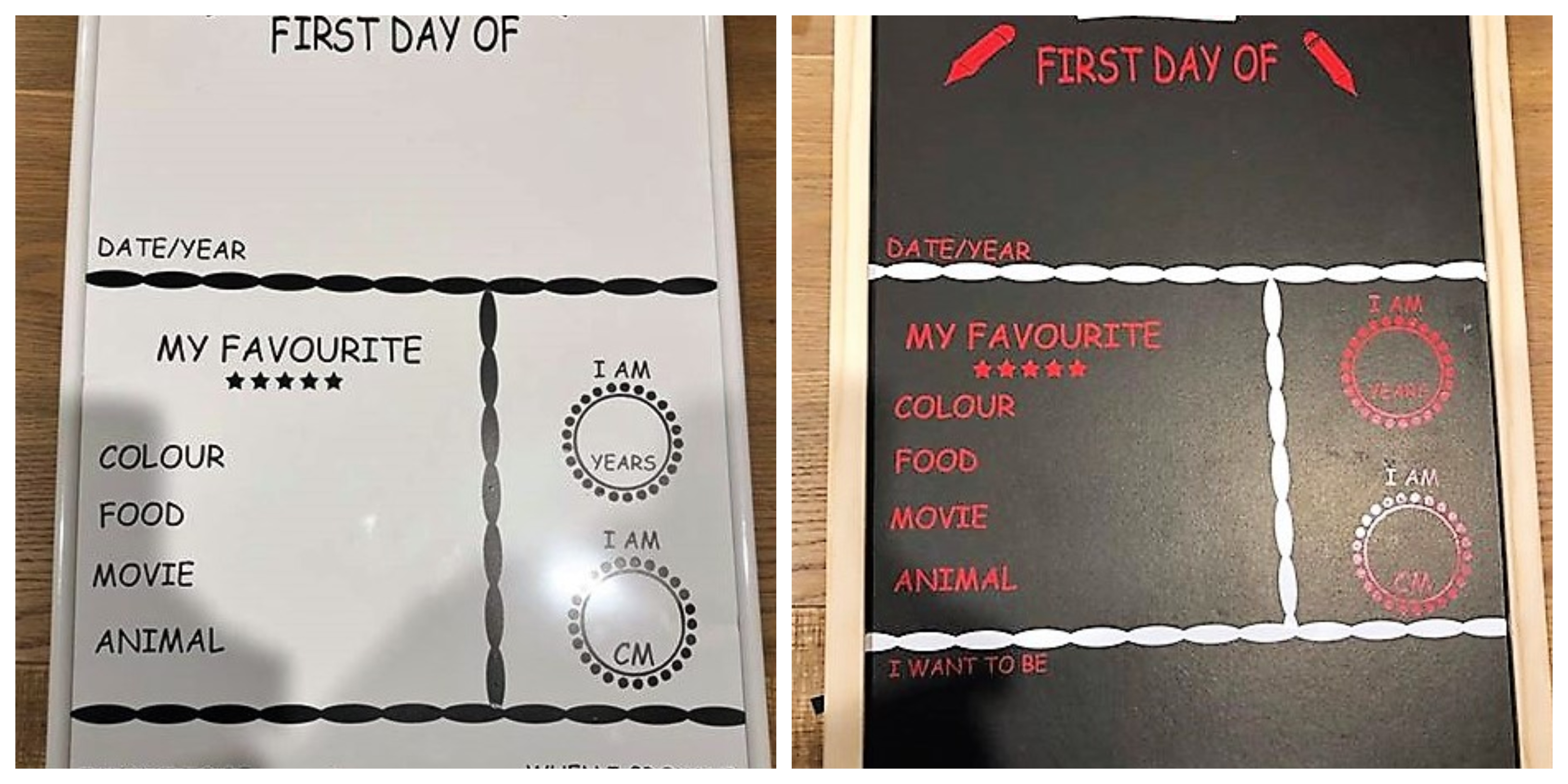 But get in quickly if you want to get your hands on any of these gorgeous first day boards as it will be the first day back before you know it and they are only available for a limited time!