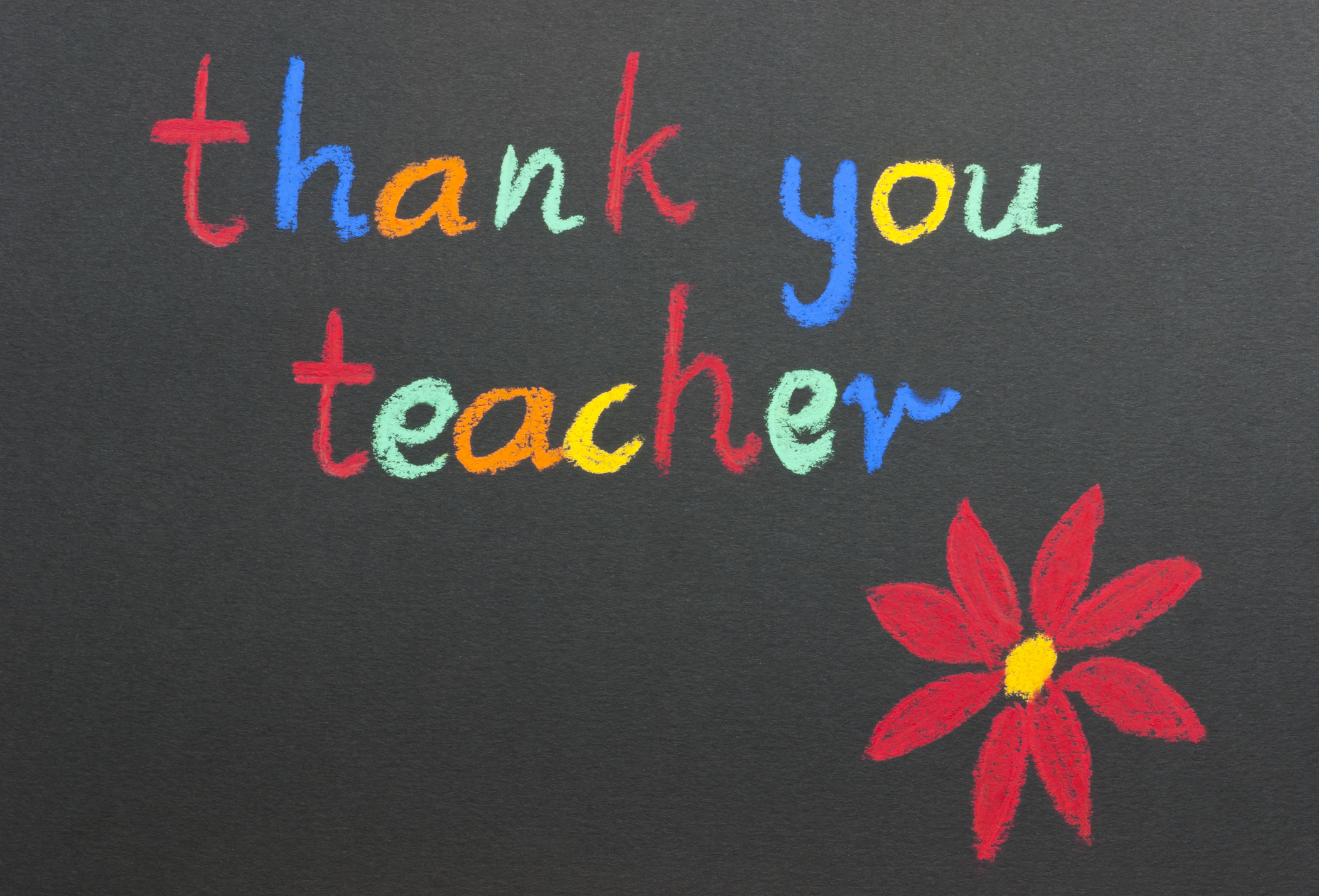 I can't believe that there's only 2 weeks of the school term left….time to get my act together and get my end of year teacher gifts sorted! And of course the best way to do that is to look local so here's my list of some great and different gifts that you can get for your kid's teachers whilst supporting local small businesses…win win!

SUMMERS SUCCULENTS
Lisa has a gorgeous range of potted succulents that make great teacher gifts.  It is lovely to give a plant that the teacher can then take home or keep on their desk at school.  Prices start from $7 and include a personalised gift tag.  Get in quickly though…Lisa is only taking orders for one more week, message her via her Facebook page.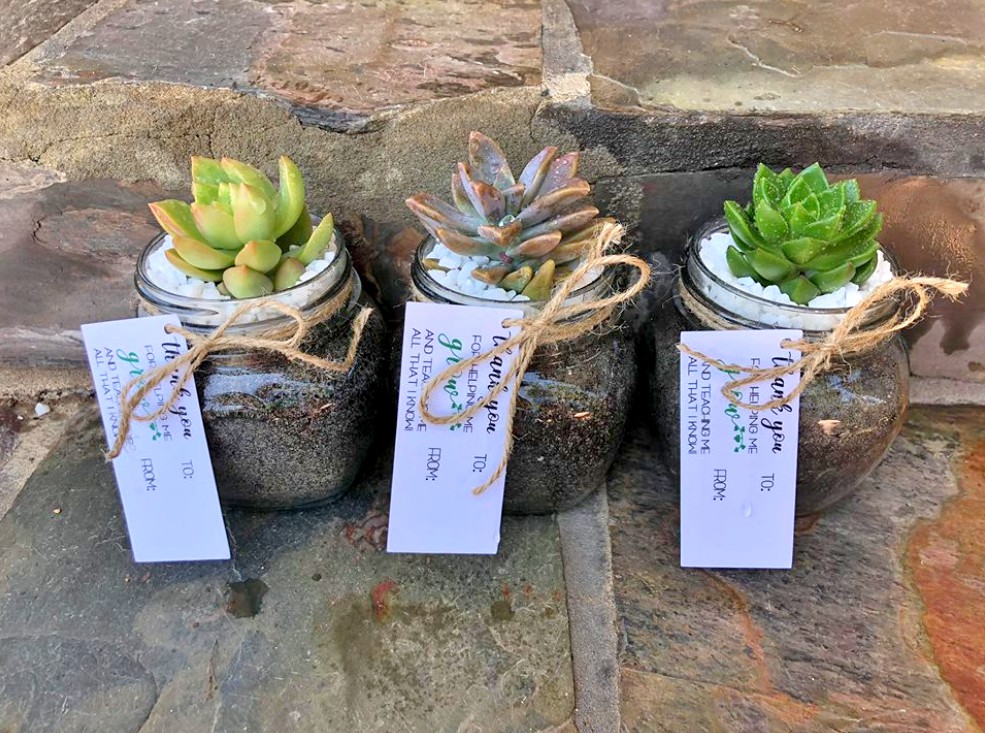 JARS & TWINE
Sheri has a beautiful range of handpainted mason jars in varying sizes.  These can be filled with flowers, chocolates, cookies or anything else you like.  We love this range of tissue holders that would be perfect on the teachers desk!  Prices start from $8 so contact Sheri via her Facebook page to order.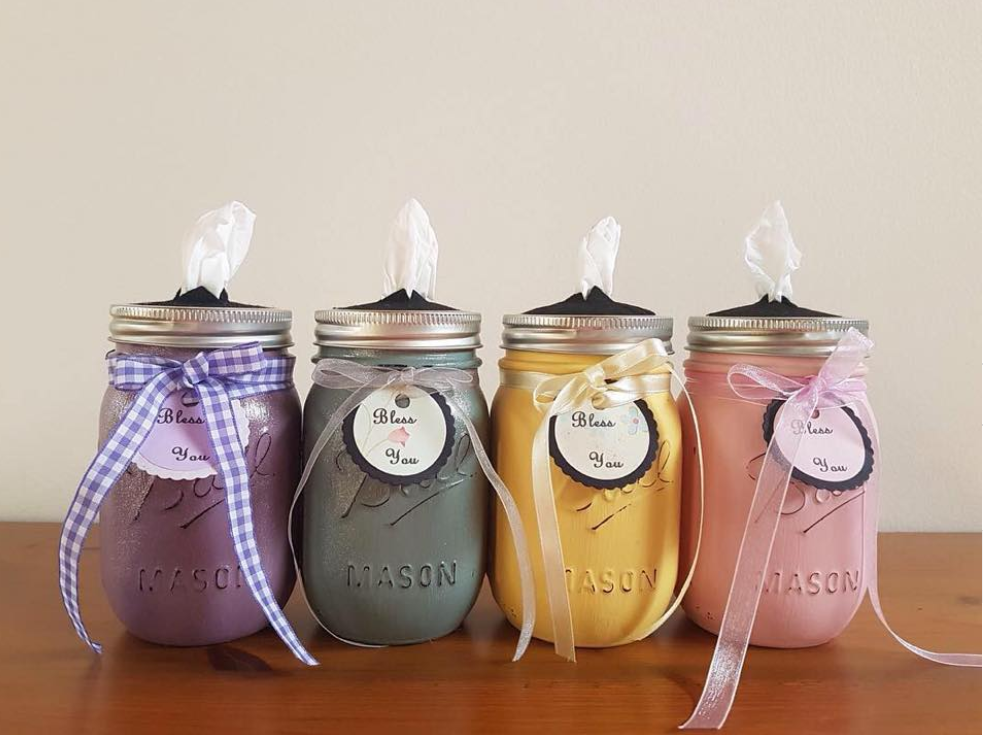 TASS AND POM
I know that my daughters teacher would love a pair of these Christmas earrings handmade locally by the very talented Jess from Tass and Pom.  Gorgeous colour  combinations that will get the teachers into the Christmas spirit!  Contact Jess via her Facebook page or better yet pop by her pop up shop on Saturday 15th December, further details on her Facebook page.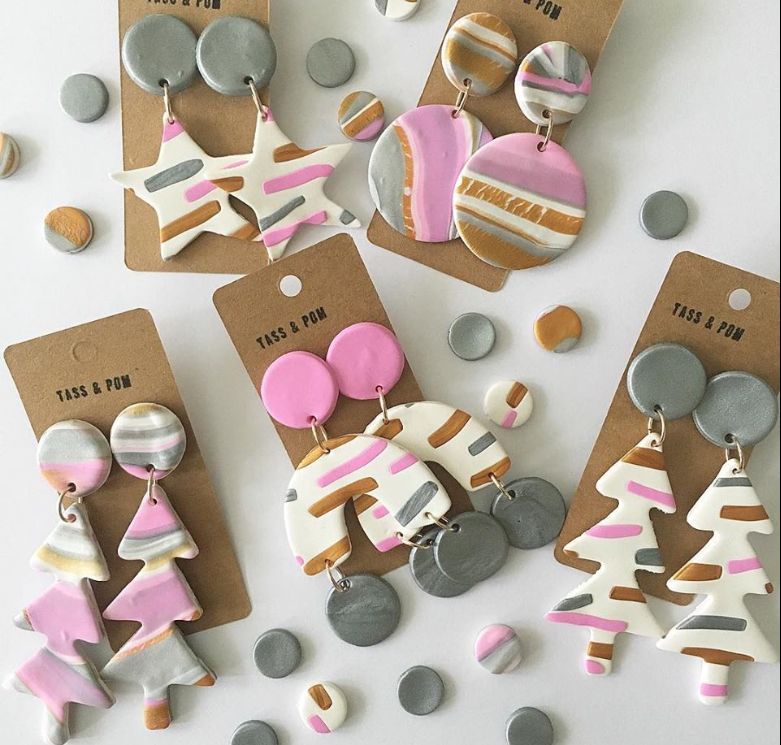 MADE ABOUT YOU
Janelle runs Made About You and she makes a fabulous range of personalised items that would make great teacher gifts.  She has personalised mason jars, tassel keyrings. Christmas babubles and of course these cute treat jars which you could fill with chocolates or lollies for your child's teacher!  You can contact Janelle via her Facebook page to place your order.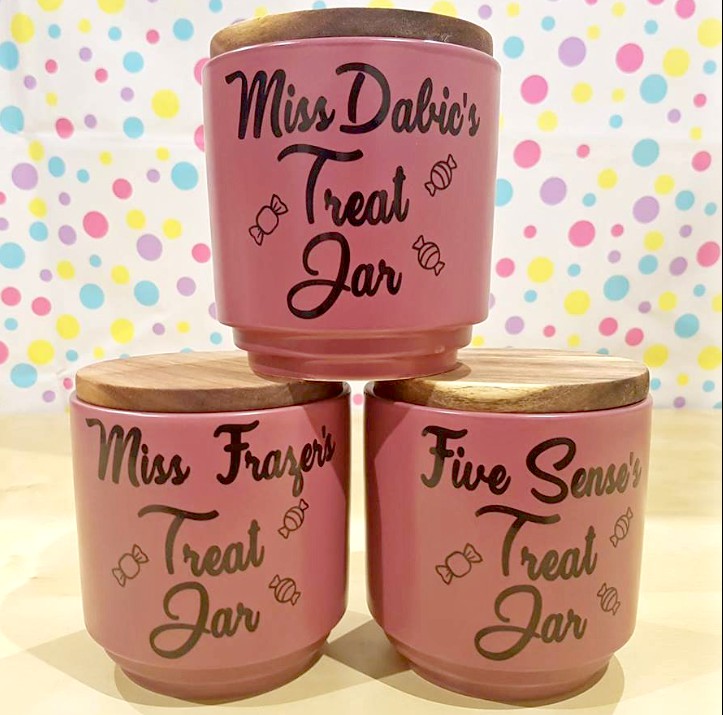 EXHALE
Kristie is a local artist and her work is beyond amazing! She hand paints these Christmas platters which make a truly gorgeous Christmas gift for your child's teacher and I'm certain it will be used year after year! Each platter is unique, and can be customised to suit your needs.  You can contact Kristie to order via her Facebook page but get your order in quickly.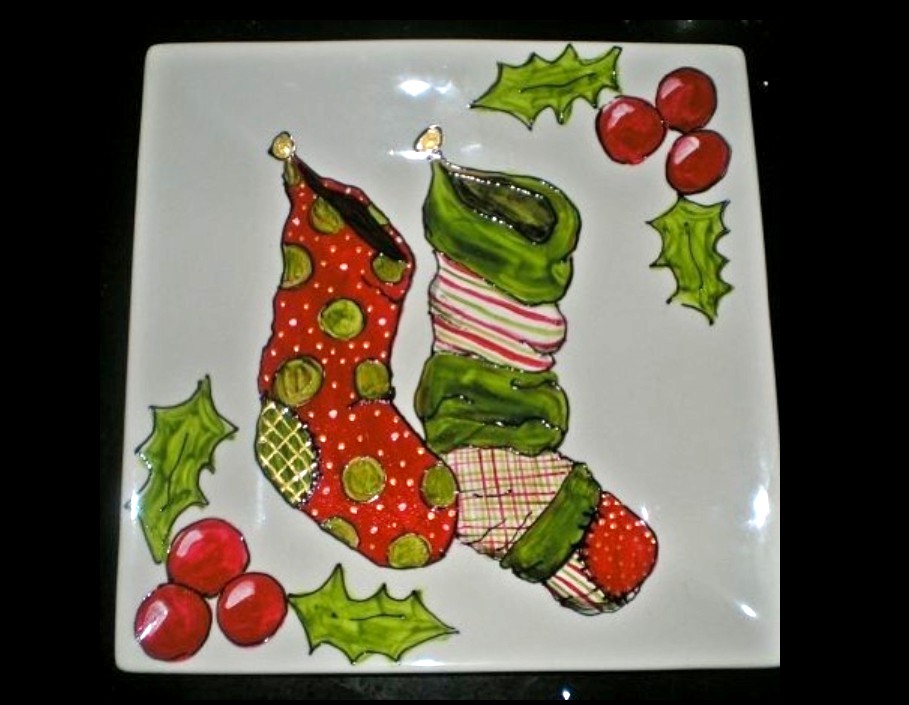 So there is no need to look any further than the great local businesses that we have in our area to find the perfect gift to say thank you to your child's teacher and at the same time you will be supporting a small business!
If you've found some other great gifts locally feel free to share them in the comments…we'd love to see and hear about them!