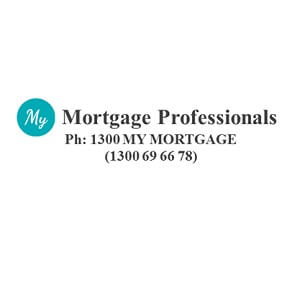 Company Name: My Mortgage Professionals

Point Of Contact: Christine Abnett | Tony Imbruglia

Service Provided: Mortgage broker services

Phone: 1300 MY MORTGAGE

Email: enquiries@mymps.com.au

Website: My Mortgage Professionals

Social Media Platforms: Facebook
---
Whether you are interested in purchasing a new home, want to refinance your existing mortgage, or need to tap into your home equity, My Mortgage Professionals can help. They know that every individual is unique, so they offer mortgage broker services in Glenmore Park that will meet your specific needs.
---

My Mortgage Professionals Can Help You
My Mortgage Professionals specialises in first-time home buyers. They will listen to your needs and wants, and walk you through the whole mortgage broker process. With Tony's expertise in the banking and finance market, he will find you the appropriate home loan at the best rate possible.
They are also able to help experienced buyers and investors with their mortgage broker services. If you are in the market for a new home or want to invest in additional properties, they are able to help. My Mortgage Professionals in Glenmore Park will take into account your current mortgage and get you the best deal around.
---

Mortgage Broker Glenmore Park — The Process

Initial Discussion
They will work with you and find out your medium and long term goals. They will also help you to understand the loan market, so you know what your options are.

Gather Information
As your mortgage broker they will gather all the information that is required to successfully prepare your loan the first time.

Assessment / Research
Being a Penrith mortgage broker, My Mortgage Professionals works with many lenders and service providers and know what their policies are. They will find the lenders that they know will work with you and your unique situation.

Our Recommendation
They will give you an option between three different lenders that they believe will work with you and then give you their recommendation.

Loan Submission
After you have decided on a lender, My Mortgage Professionals will issue you a product disclosure statement and process the loan application. They will monitor the progress to make sure that it is completed in a timely manner.

Loan Approval
Once the loan is approved, they will have you sign it in person or electronically. My Mortgage Professionals will handle all the paperwork up until settlement.

Loan Settlement
Your loan has finally been settled. Now you have the funds that you need to achieve your goals, and they will make sure that everything goes smoothly.

A Broker For Life
Whenever you need them, My Mortgage Professionals will be there for you. They will be your mortgage broker in Glenmore Park and Western Suburbs for life.

---

Request Your Free Consultation
Request a free consultation by filling out the online form or call today on 1300 MY MORTGAGE.
They will come to you to discuss your needs, fill out the paperwork and ensure that your application is submitted properly.
As your go-to mortgage broker in Glenmore Park, My Mortgage Professionals pride themselves in customer service and are ready to assist you when you need them.