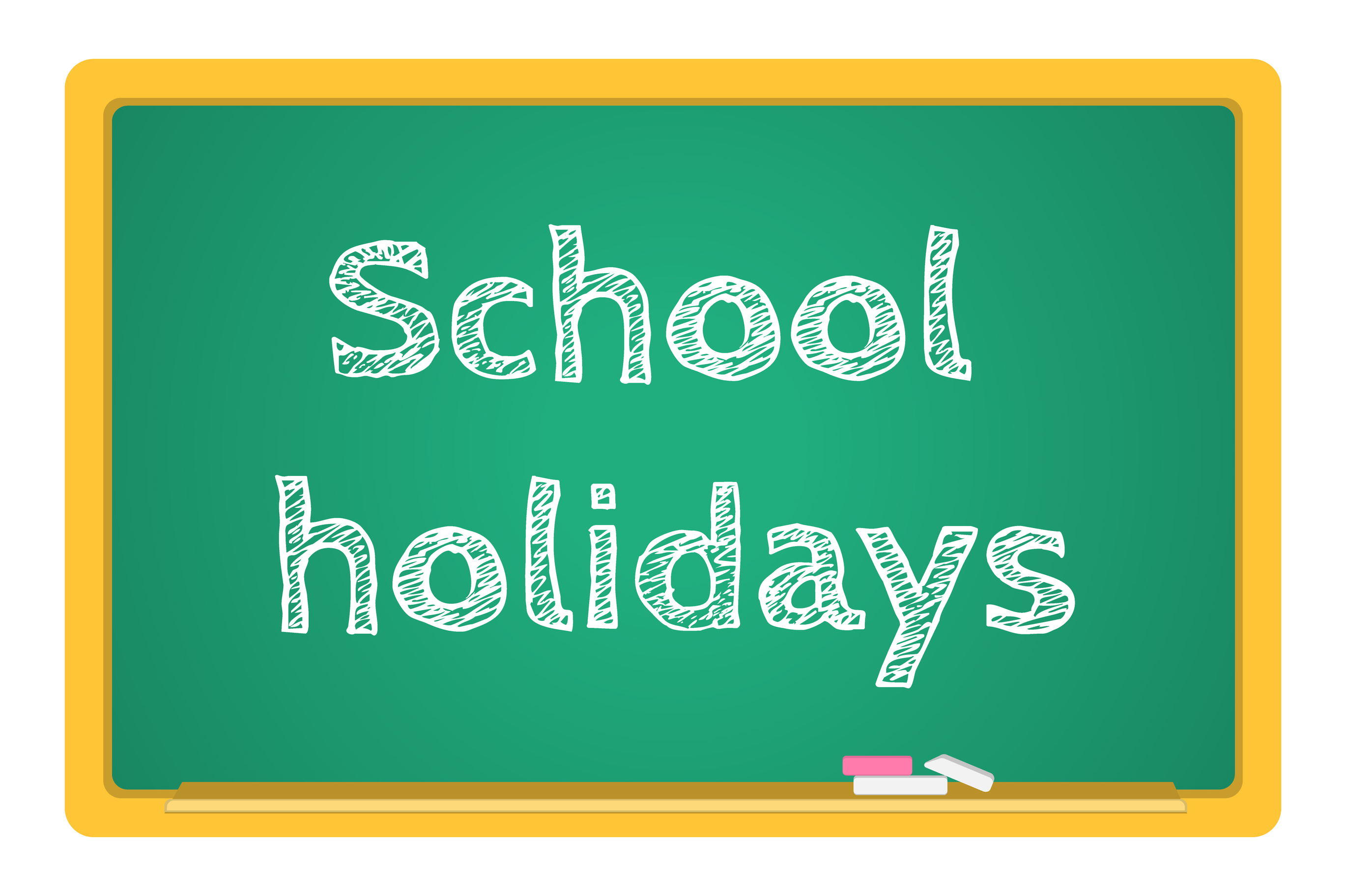 Week 10 term 3 has come to an end and the school holidays are here!! I can hear you cheering about no lunches and no homework but not so much about how you are going to keep the kids entertained and without spending the earth! Well variety is the spice of life and with a little inspiration from us you can have a cheap and fun filled break without a big hit on the bank balance,

1.)  Grab the kids and go and enjoy the great outdoors at a local farmers market such as Glenbrook Rotary Markets or Springwood Growers Markets.  The sights, the sounds and the scents can all be a great experience for kids.
Why not give each of the kids a budget (whatever amount suits your family) and let them spend it on whatever fruit and veg takes their fancy.  Sneak in a bit of learning by talking about the price per kilo and helping them calculate how much money they have left…they won't even realise that they are doing maths!!

2.)  Now that you have all of those fresh ingredients you and the kids can spend some time in the kitchen chopping salad and creating meals with the produce that they chose…they might even surprise you by eating what is cooked!  And any leftovers can be used for a picnic the next day!

3.) We have had some warm days lately…like today!  So if the sun is shining brightly why not pack that picnic food and head to Jellybean pool.  It is one of our family faves!  If it's warm enough you and the kids can go for a swim in some of mother nature's finest water.  It's a great free activity and sure to see them sleep well that night after all that fresh air!

4.)  Another great place to cool down as the weather warms up is The Jack Evans Walking Track in Glenbook.  It's a great family environment and a safe spot for the kids to swim.  Don't forget to pack your sunscreen, a towel and plenty of water!

5.) Unreal Mini Golf has to be one of the best mini golf attractions that we have ever come across!  It's like walking through the movie sets at Universal Studios.  Whilst not free it is definitely worth every cent.
When you play mini golf at Unreal Mini Golf you will walk through the jungle, explore a mad science lab and even discover Penrith's own mummy in the ruins of ancient Egypt. Adventurous, educational and quite inspiring for the kids, this place is definitely a winner!

6.)  School holidays always seem to present us with a rainy day so be prepared….how about a jigsaw to keep the kids entertained.  Maybe a puzzle inspired by something you've seen at Unreal Mini gold?  Set up a space so that the kids can keep working on the puzzle over a few days…that's if you can resist giving them a helping hand!

7.)  Did you know that at Penrith Lakes' there is a free 'Catch and Release' fishing program for families, beginners and even those more experienced?  It is held every Tuesday at the Regatta Centre.  You are required to take your own equipment but if you don't have any why not jump onto a local buy, swap and sell page or head down to K-mart for some inexpensive gear.
Penrith Lakes has a great range of fish which you can learn about at the family fishing days and once you have your own equipment you can head off and explore other fishing spots in the holidays with your new found knowledge.

8.) Star gazing is a great option for something to do of an evening.  Let the kids stay up for a late night feast.  Set up some blankets, cushions and bean bags in your backyard and lay back  and enjoy the stars.  Maybe you can work out the patterns and learn the names.

9.)  The Museum of Fire really has something for every age and best of all, any profits are donated to educating families on the dangers of fires and preserving heritage.  It is absolutely huge and is packed full of fire engines and fire fighting equipment.  It also has a Junior Firefighters area with games and activities!

10.)  After a visit to The Museum of Fire your youngsters are doing to be hyped up!  Depending upon the age of your kids you can use this as an opportunity to teach them to roll, get down and put our fires!  Of course this is just a bit of fun in the garden with a hose and a plastic hat but you could also be teaching them some very important skills.

11.) Aqua Golf starts at $7 per bucket of balls and for anyone who hits a target there is a 2 for 1 bucket of balls up for grabs.  If you score a hole in one you could win $10, $20 or even $100!!
As the name suggests, aqua golf is hitting balls at targets in the water.  It is totally safe and you are surrounded by nets!

12.) Last but not least everyone loves pizza right!  For only $13 at Ironbark Terrace Pizzeria kids spend 3 hours learning to make their own wood fired pizza, there's also balloon animal making and face painting to keep them entertained while their pizzas cook and then they get to decorate their own gelato…sign me up!!!  Various sessions will be held on Tuesday 2nd and Tuesday 9th October.  Bookings are essential so get in quick!

We hope you enjoy these inexpensive school holiday ideas.  Don't forget to tag us on social media so that we can see all your school holiday fun!!  #ourpenrith